Deliverables:
Logo Refresh
Brand Guide
Website Design
Steph Curry broke into the NBA with ball handling and shooting control that quickly caught the attention of the entire league. This 4x NBA Champion and 2x League MVP soon became known for his training drills and regimen that encouraged neuroplasticity through groundbreaking hand-eye control and ball handling exercises. Steph's trainers saw the demand for their training techniques so they founded Accelerate Basketball Online. RPcd was hired to brand the company and build ABO's web app that would house their custom training drills performed by Steph Curry. The web app's subscription based service would focus on mobile device usage for training on the go and for courtside viewing.
Original Logo
Refreshed Logo
ABO came to RPcd with an existing logo but knew much would have to change with their web app's focus on mobile device usage. Working to keep its concept and dual message referencing Steph's jersey number 30, RPcd drastically simplified the mark and increased its legibility. Adding an accent color not only allowed for a call out to the training videos but also referenced his team affiliation with the Golden State Warriors.
Landing Page Design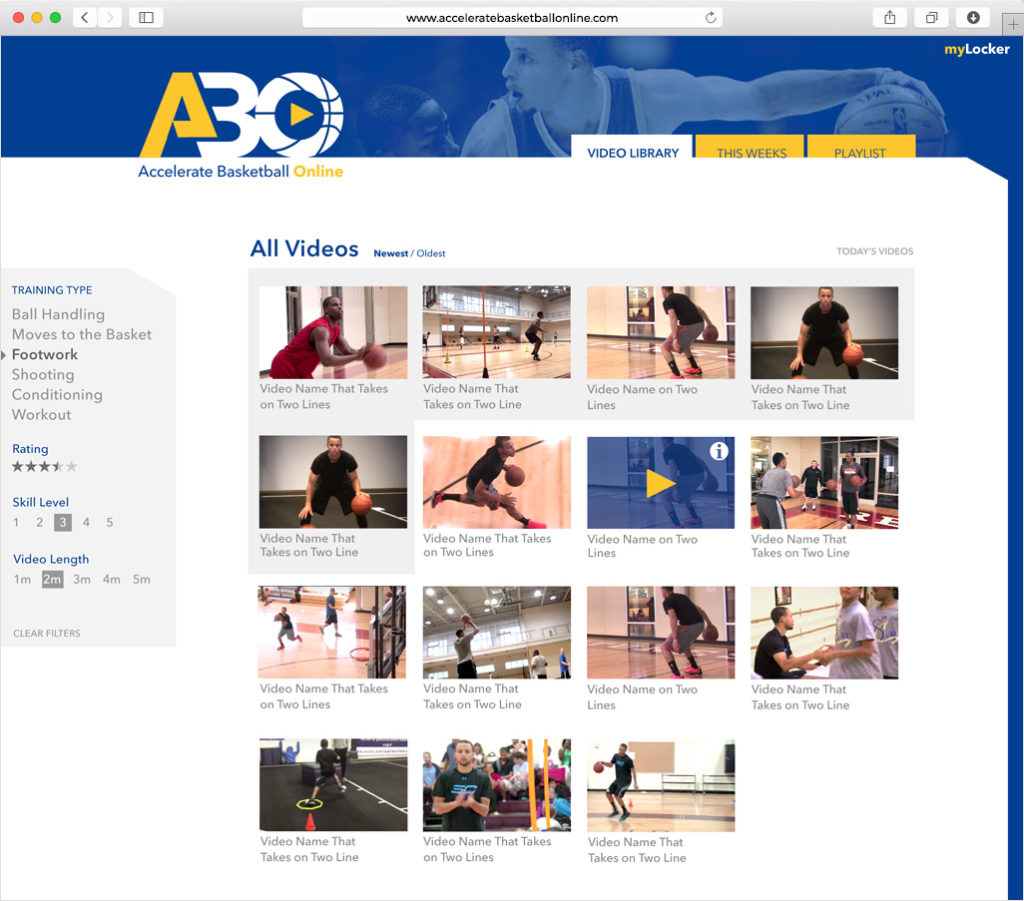 Website Design
While branding their product was a primary goal, ABO needed to ensure there was a streamlined user interface and quick access to the video training library. The web app's branding focused on large color blocks graphics that not only guided the user to the desired action, but kept mobile page load to a minimum. New videos were added each week by ABO through a content management system, validating the user's subscription package.