Deliverables:
Logo Design
Abbreviated Style Guide
Website Design
Spx.ai was founded on the principle that when used correctly, data can enhance our understanding of the world, empower our communities, and improve our lives. Leveraging artificial intelligence, this startup focuses on predicting indicators with food insecurity, leveling media influence, and aiding disaster relief/resource allocation. With an upcoming conference looming, the new company needed a visual brand identity to validate their proprietary technology. After hiring RPcd, we delivered a complete brand exploration, logo design, abbreviated brand guidelines, website, and print identity within a 6-week timeline.
Logo Design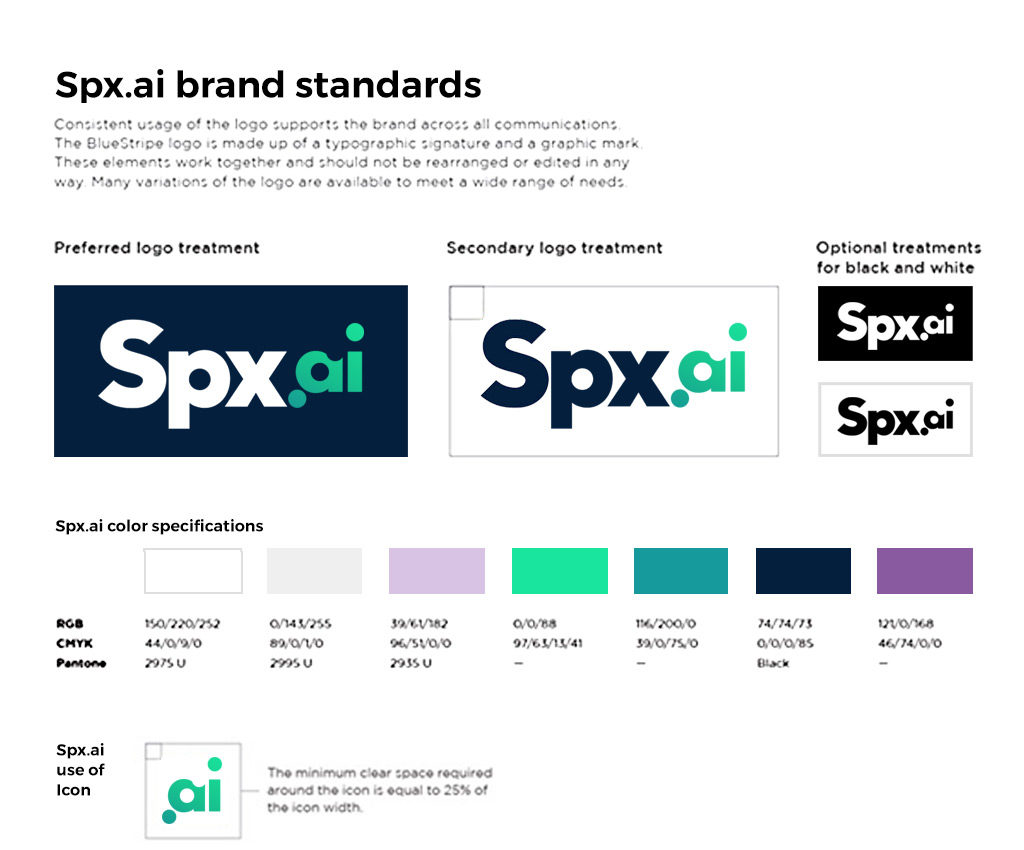 Abbreviated Style Guide
After completing our tailor-made Brand Workshop, we established Spx.ai's position in the competitive landscape and understood their desired brand aesthetic. With a roadmap in place, we began our design exploration towards a wordmark style logo with minimal design flourishes. Using the existing period in their name, the negative space circles within the "a", and the tittle of the "i" letterform, we were able to create the concept of data moving up and forwards in their customized font. The treatment of the ".ai" became a secondary icon for the company and was used when minimal space was allowed. The brand color palette utilized dark tones with a few bright accent colors harking back to the terminal screens of computers. Abstract AI vector shapes rounded out the brand elements as company-specific photography was not yet ready.
Website Design
Website Design
After the abbreviated brand guidelines were created, the project moved into web design and development. With the compressed timeline and limited existing content, a one-page site was the best option. The site's main goal was to act as a brand validator and capture potential contact info. Subtle parallax animations draw the user through the initial content and drive them to the contact info in the footer. For the build, we selected the simple page builder CMS, Flatsome to easily allow for future site pivots and additional content/page types.